Have fun touring the page and thanks again for stopping by!
Wanna catch my live shows? Check em out here and also my Shows page!
Follow my Twitch streams @calvinthomasmusic! Check out the schedule here!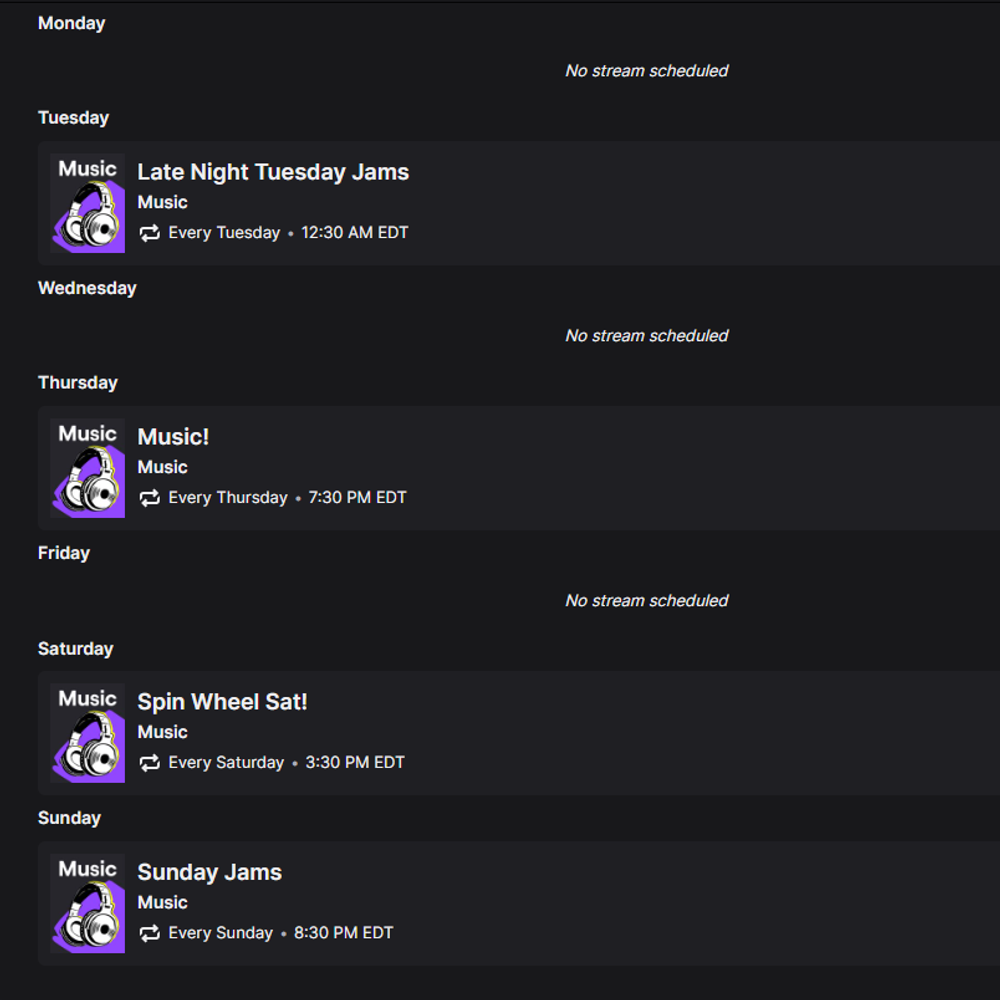 Twitch Schedule 2023
Streams happen Tue, Thur, Sat, and Sun!
If there any cancelled streams, I'll mention it here (as well as IG and discord if you have either/or).
Cancelled streams: Tuesday 6/6, Saturday 6/10, Sunday 6/11
Have you checked out my videos on Youtube yet? Go to CalvinThomasMusicGo to get caught up!